Growerbot v1.5 is now available to automated gardening experimenters in several forms:

growerbot full DIY kit: $65


Monitor your garden over the internet with our sensor package and wireless link. Includes sensors for temperature, humidity, light intensity, and soil moisture, wifi link, solar panel, batteries with holder, etc. 3D print your own case or use your favorite prefab.
growerbot full DIY kit, plus 3D-printed case: $79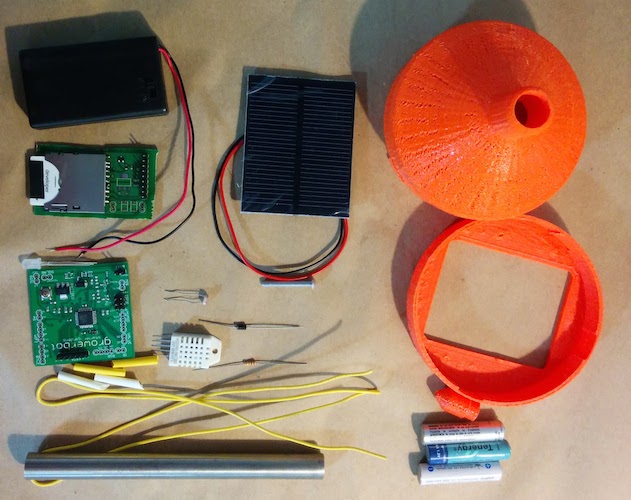 Same as above, plus 3D-printed case and probe components.
growerbot kit without wifi: $42
Kit without 3D-printed case or wifi link.
Assembled Probe: $95


Assembled wifi probe. Let me know color preference, and I'll try to match *vaguely* if possible. No promises:)
bare board: $19


For the uber-DIY-er, this is just our PCB populated with surface-mount components. You need to add header pins, whatever sensors you'd like, program a bootloader, etc. Not for the faint of heart:)
Please reach out if you'd like a custom option developed.
Lead time is ~2-4 weeks after order on all options, and I'll invoice you actual cost of shipping separately via paypal when your order hits the post office.